About the game
Plan the perfect heist using creative problem solving, brute force and everything around you. Teardown features a fully destructible and truly interactive environment where player freedom and emergent gameplay are the driving mechanics.
Tear down walls with explosives or vehicles to create shortcuts no one thought was possible. Stack objects, build structures or use floating objects to your advantage. Take your time to create an efficient path through the level, plan the heist and get ready to execute it.
Run, jump, drive, slingshot. Do whatever you need to collect targets, avoid robots or steal whatever your clients ask for. But make sure not to get caught!
Coming to PlayStation 5 and Xbox Series X|S in 2023!
Screenshots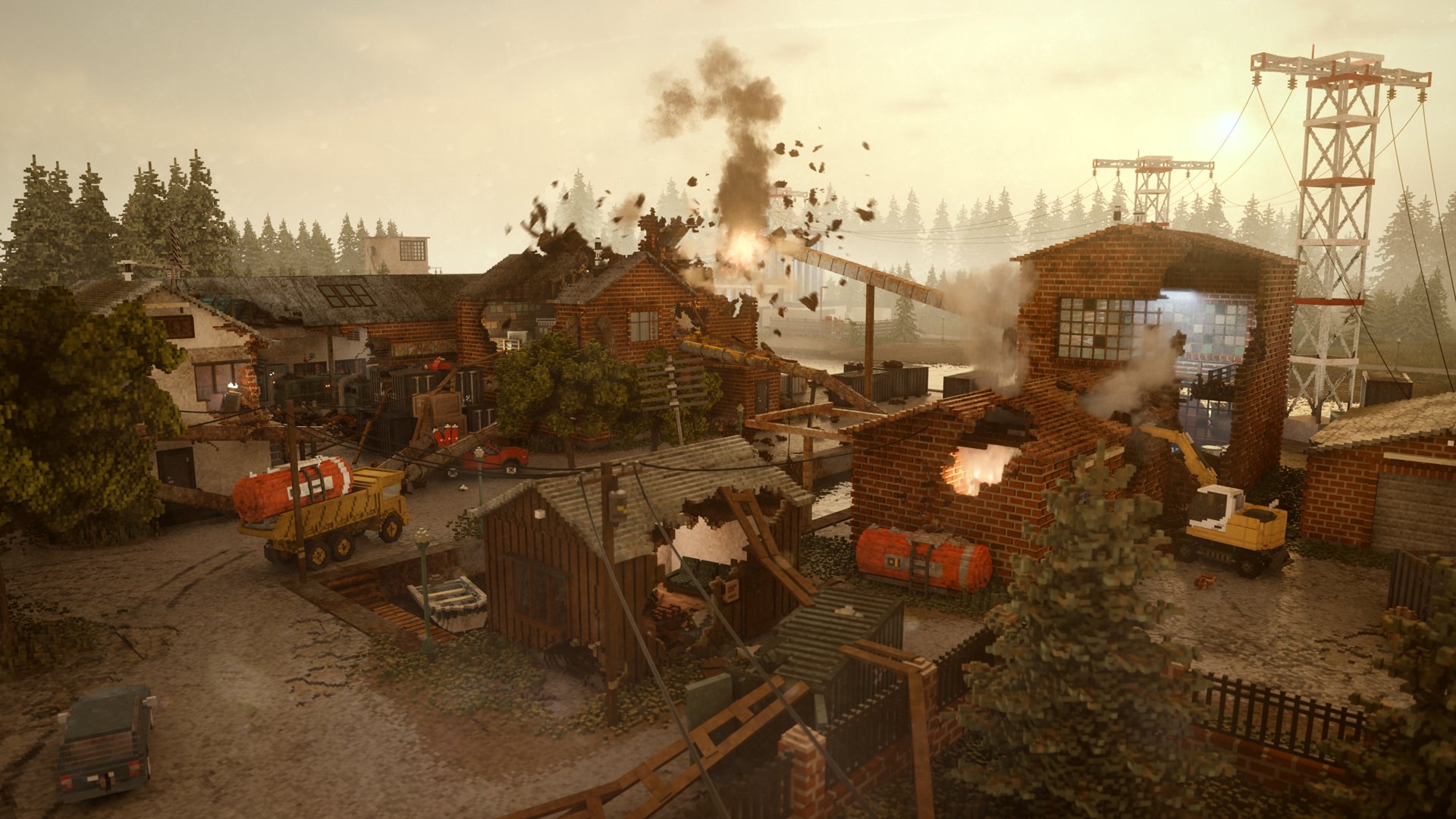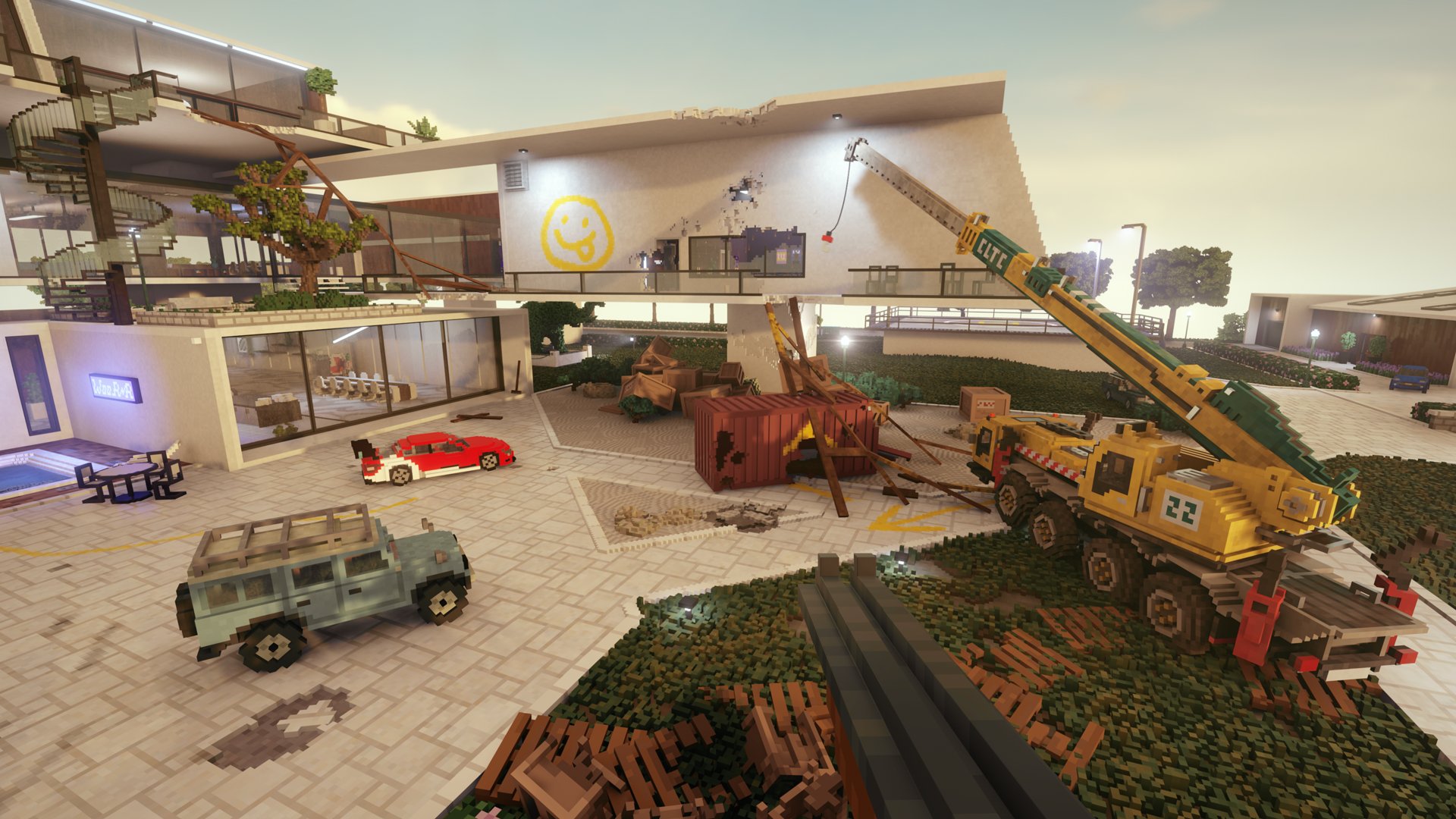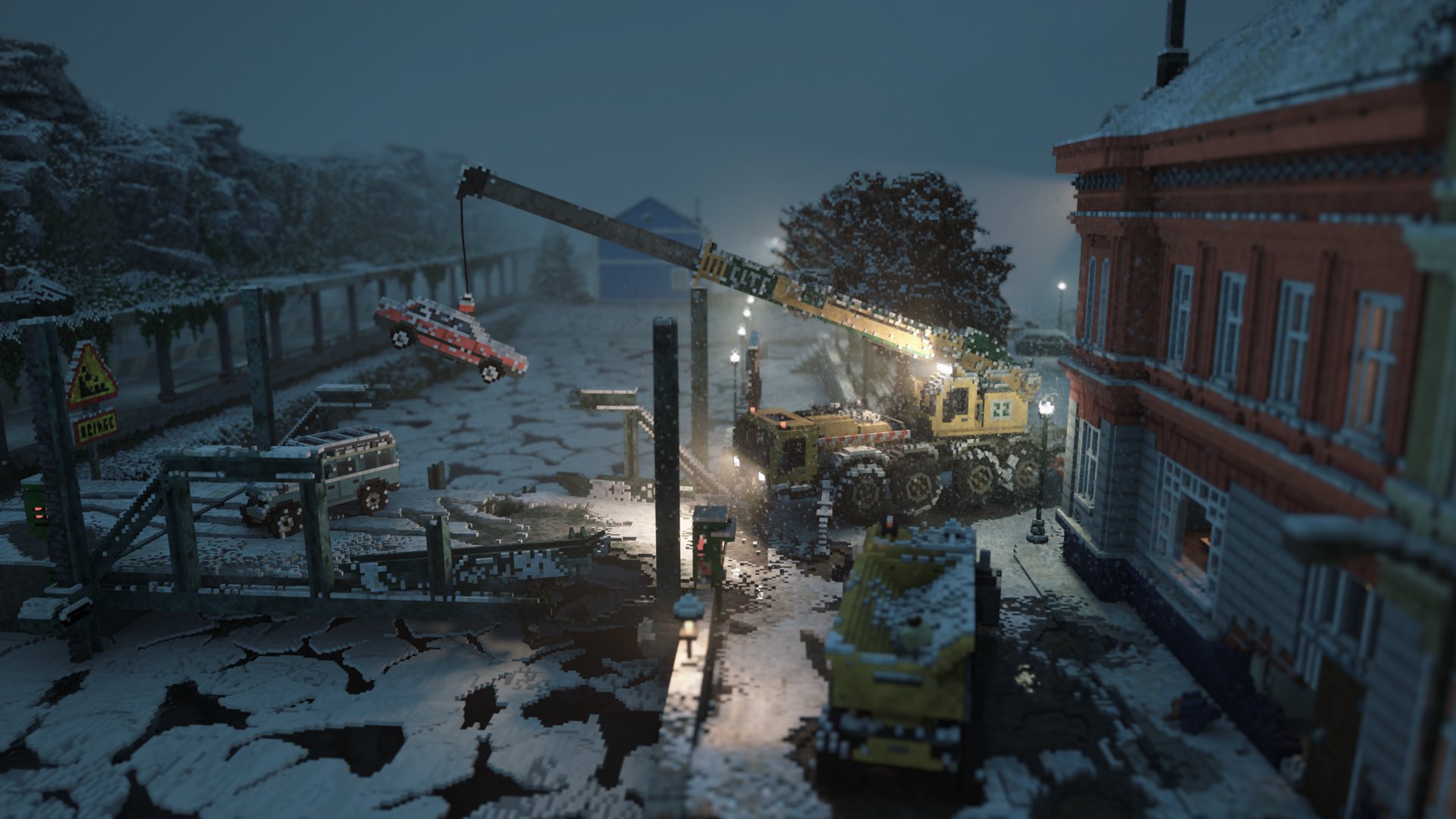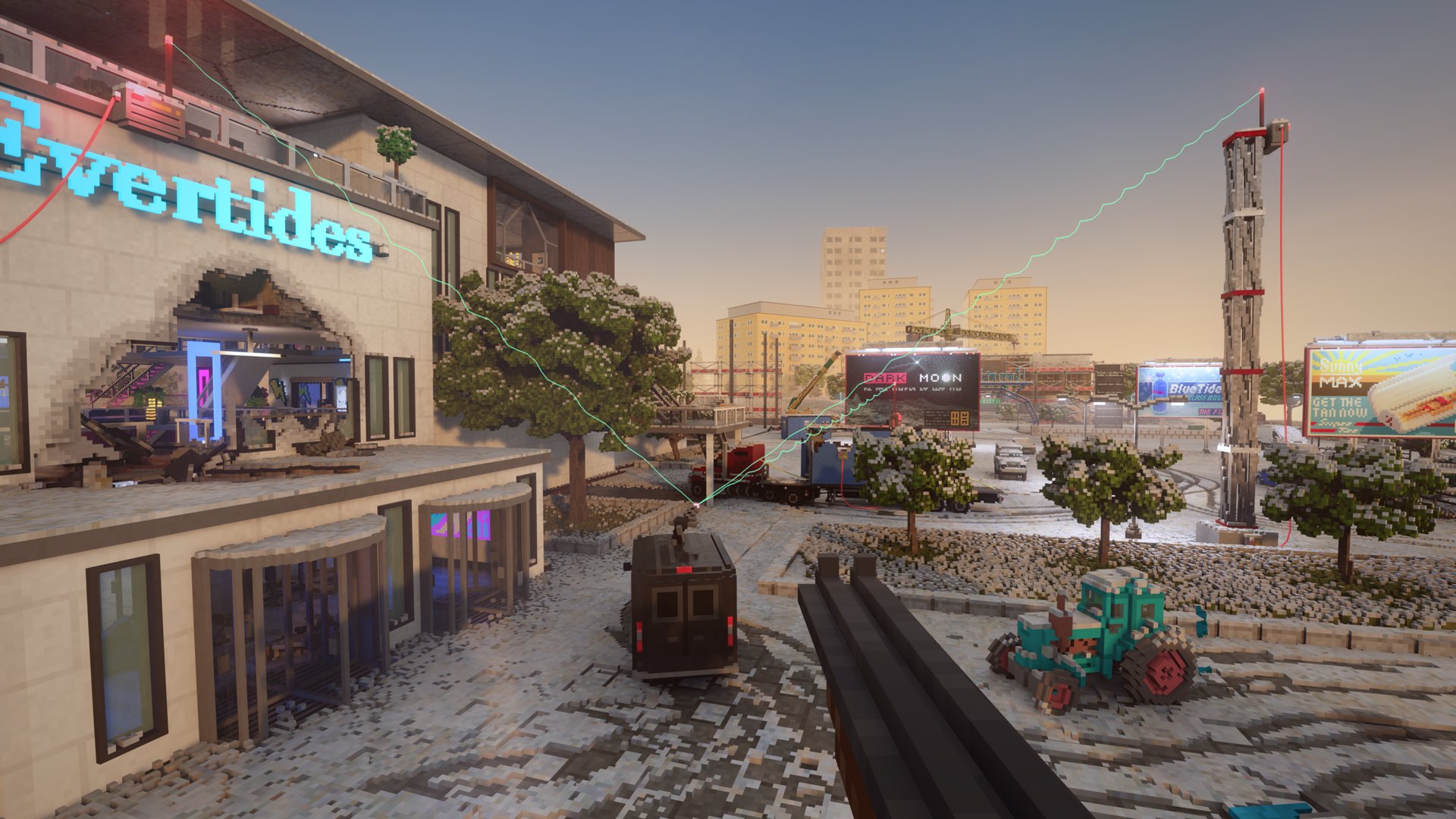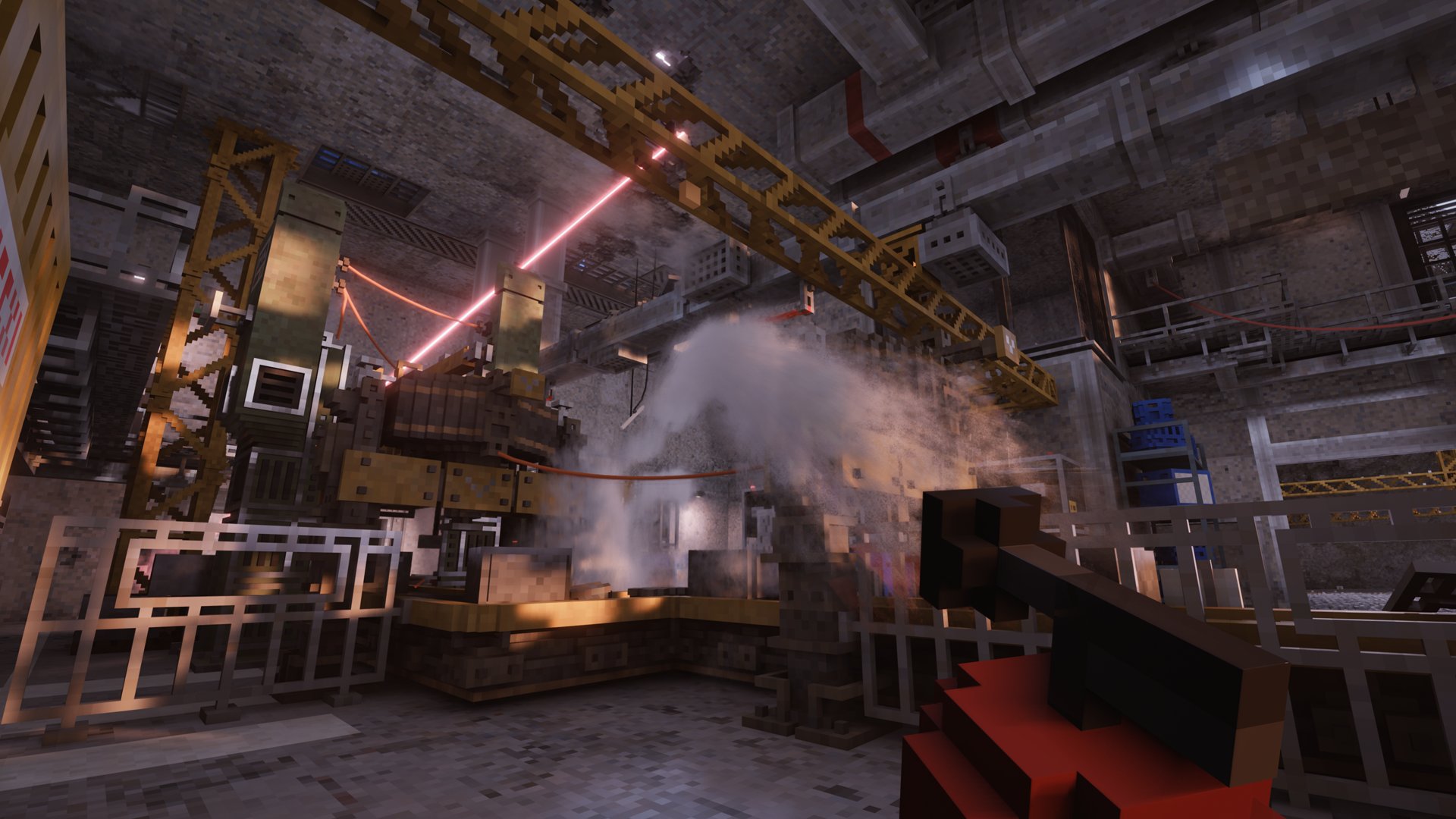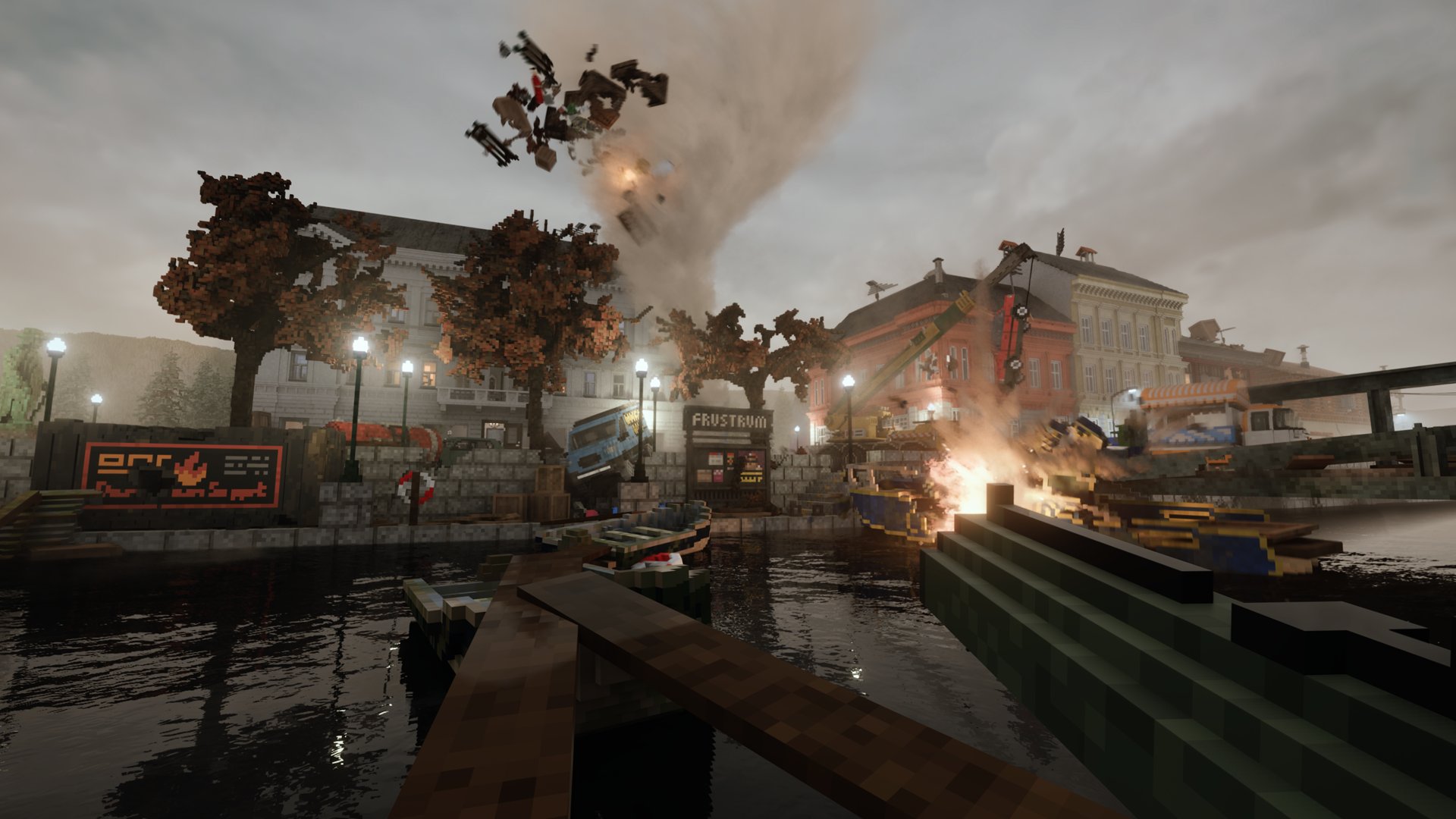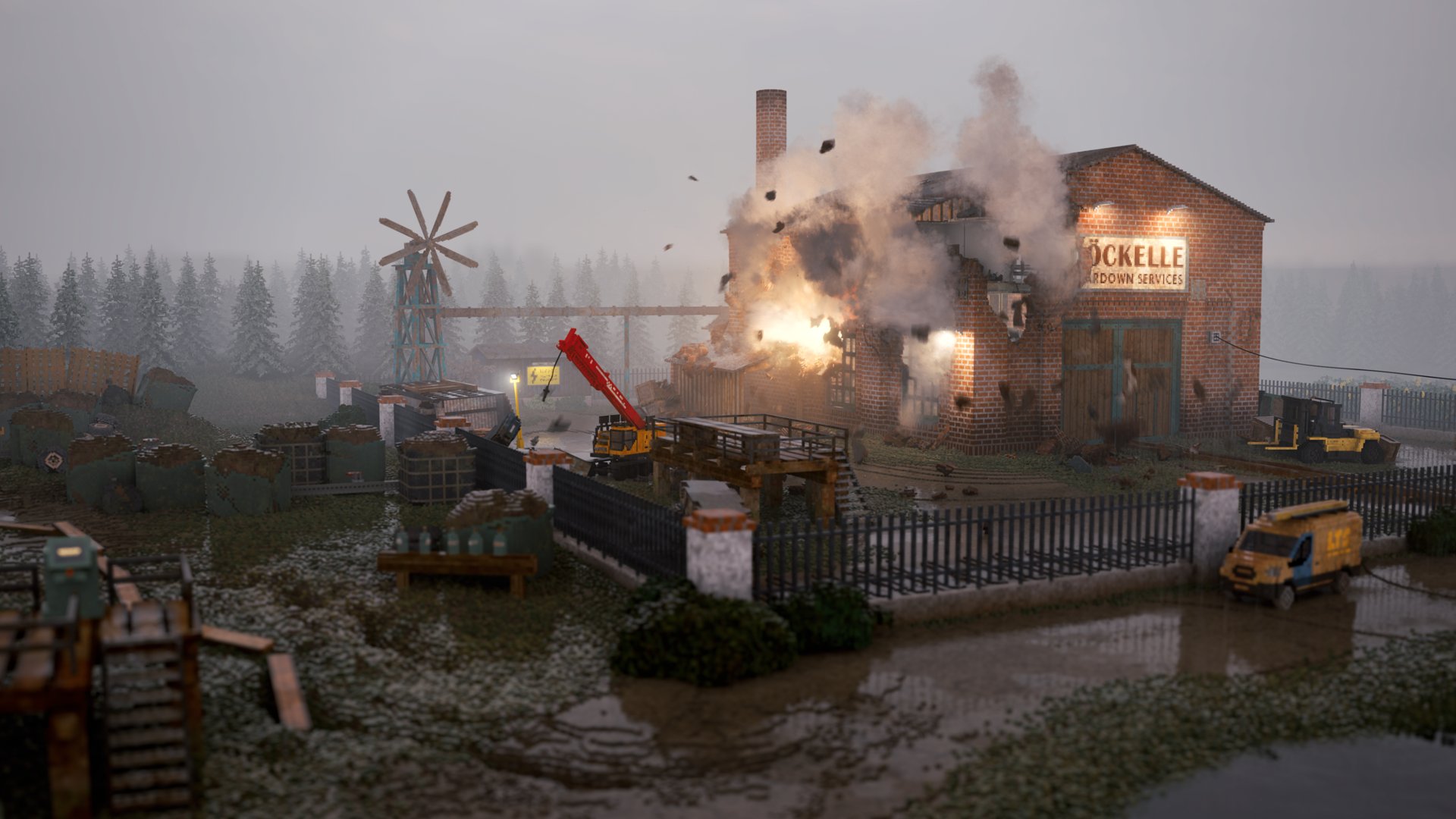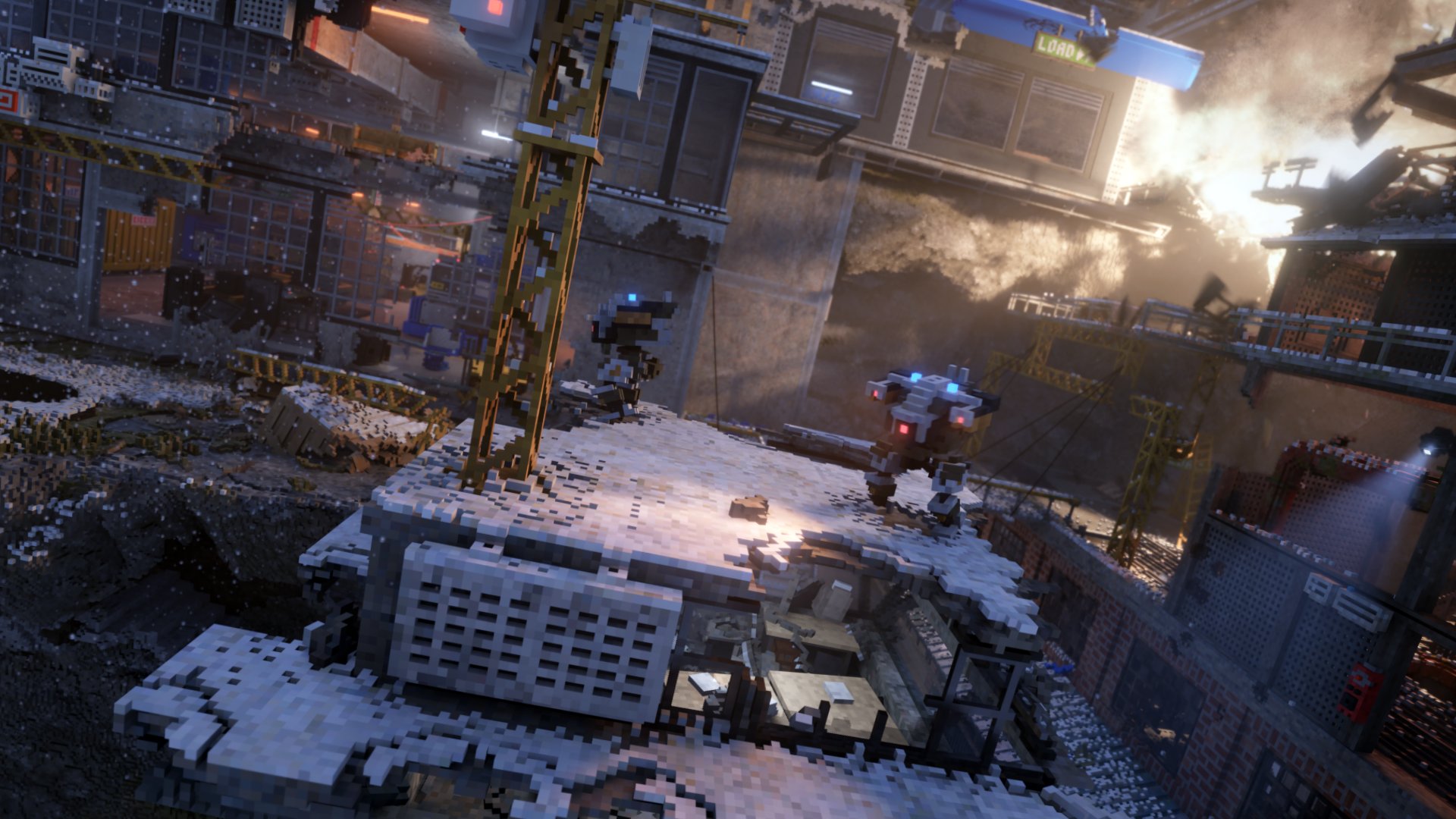 FAQ
Yes, each level in the campaign has a separate sandbox mode to play around in with unlimited resources. There is an option to enable all levels and tools in sandbox mode without playing through the campaign.
We have no plans for other platforms at the moment, but it might change in the future.
No, at least not currently. Multiplayer is very hard in physics-based games, but it will be investigated. Multiplayer could also become a separate game which uses the same engine.
This can happen if the game is played on hardware that is below the minimum specification. The game requires an OpenGL 4.5-compatible graphics card with at least 3Gb of video memory. Intel integrated graphics cards are not supported.
The game is optimized for 60 Hz refresh rate and tries to select that for fullscreen mode if available. If you choose borderless window under display settings you can run it at your desktop default refresh rate, but can sometimes cause stuttering, so we recommend playing Teardown at 60 Hz if possible.
No. RTX is Nvidia's specialized hardware for ray tracing, however, ray tracing is just an algorithm to simulate the path of light realistically and simulate how it interacts with objects in the world. Raytracing has been around for a long time, although not in realtime applications. (German renaissance painter Albrecht Dürer is credited with inventing raytracing in 1525).
No. Teardown does not use a conventional renderer since there are no polygons. Ray tracing is part of the core voxel renderer and cannot be disabled.
Due to the heavy use of physics, Teardown can be either CPU or GPU-bound depending on the situation. The engine is heavily multi-threaded but it will rarely ever be able to use all available hardware.
There is a known issue with mouse pointer trails enabled. If you experience this issue and have pointer trails enabled, try disabling it in the Windows settings (go Start Menu > Settings > Mouse > Additional mouse options > Pointer Options tab > Disable Display pointer trails)
Teardown is currently only available in English. We might look into localization at a later stage.
The game uses a custom physics and graphics engine based on voxel technology and built for this game specifically.
Modding
Teardown has an active modding community and extensive mod support with built-in level editor, Lua scripting and Steam Workshop integration. You can to build your own sandbox maps, tools, vehicles and even new types of games, or just enjoy one of the thousands of existing community mods through the in-game mod loader. The documentation and best practices for modding and making content can be found here:
PC System Requirements
Minimum
Requires a 64-bit processor and operating system
Windows 7 or later
Quad Core CPU
4 GB RAM
NVIDIA GeForce GTX 1060 or similar. 3 Gb VRAM
4 GB available space
Additional Notes: Intel integrated graphics cards not supported.
Recommended
Requires a 64-bit processor and operating system
Windows 10 or later
Intel Core i7 or better
4 GB RAM
NVIDIA GeForce GTX 1080 or similar. 8 Gb VRAM
4 GB available space
Additional Notes: Intel integrated graphics cards not supported.
Contact Us
Contact us if you experience problems with the game and need technical support or have a business enquiry. Make sure to read the FAQ above first. You can also find many answers to questions by joining the offical Discord server